AUTO GLASS REPAIR IN REGINA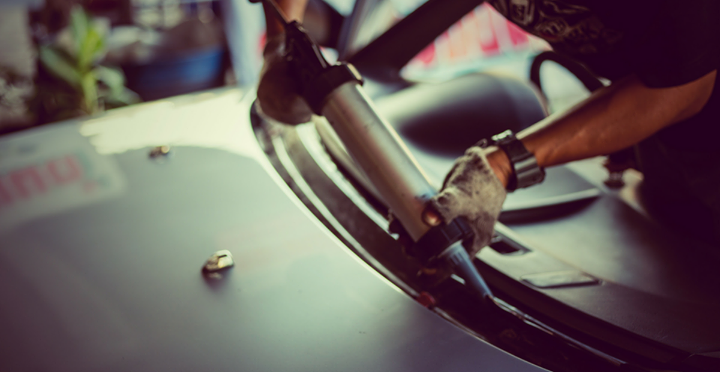 If your vehicle has a chipped or cracked windshield or window, turn to Anderson's Collision & Glass for superior auto glass repair in Regina. Our skilled auto glass repair specialists will repair stone chips or cracks in your auto glass in a quick and professional manner. Auto glass replacement is also an option when larger chips or cracks aren't repairable and affect your visibility. We work with all automotive glass, and offer courtesy rides to and from our location while your vehicle is being serviced. See details about our services below.

All Automotive Glass:
We repair all automotive glass, including for semis, heavy equipment (bobcats, dump trucks, etc.), and agricultural equipment (tractors, combines, etc.).
Stone Chip Repair:
We inject a fiber glass resin into the stone chip and cure it with a UV light. This prevents the crack or pit from spreading. Depending on the size, shape and depth of the crack or chip/pit, and whether it affects your visibility, a full replacement may be necessary.
Free Estimates:
We can provide a free estimate on any of your auto glass needs.
Courtesy Rides:
We can provide a courtesy drop-off while your repair is being processed. Call to learn more.
Courtesy Car for Insurance Claims:
If your claim has coverage, we can provide a courtesy vehicle. Or, a rental can be provided while your vehicle is repaired or replaced if your claim has loss of use coverage. Call for more information.
SGI Accredited: We
are able to perform vehicle damage estimates, and have the highest accredited rating for repairs (Elite).
Call or visit us to learn more
about the auto glass repair services we offer Regina. We can also provide you with a free estimate!